Podcast: Play in new window | Download
Subscribe: Apple Podcasts | Google Podcasts | Spotify | RSS | More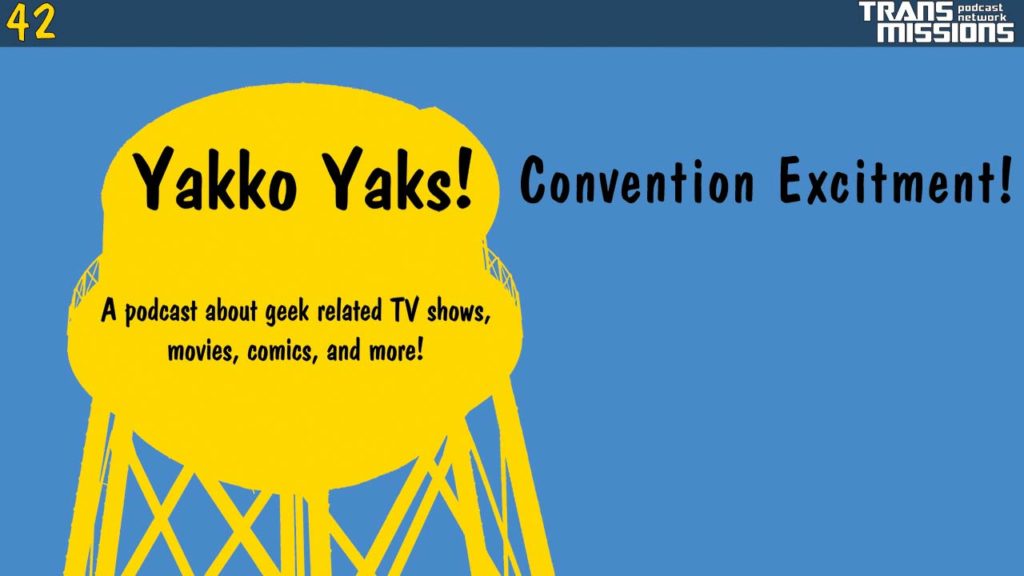 Well, it was bound to happen. I missed yesterday's show. I've got an explanation in this episode, and will probably double up in the future. I also have exciting (to me) convention news!
Thanks for listening!
Remember to send your feedback at yakkoyaks.com/yaks40 or on twitter @yakk0dotorg and please subscribe and leave a rating and review in iTunes or your favorite podcast app!
Yakko Yaks is a part of the TransMissions Podcast Network. For more great content check out all of our other shows!