Podcast: Play in new window | Download
Subscribe: Apple Podcasts | Google Podcasts | Spotify | RSS | More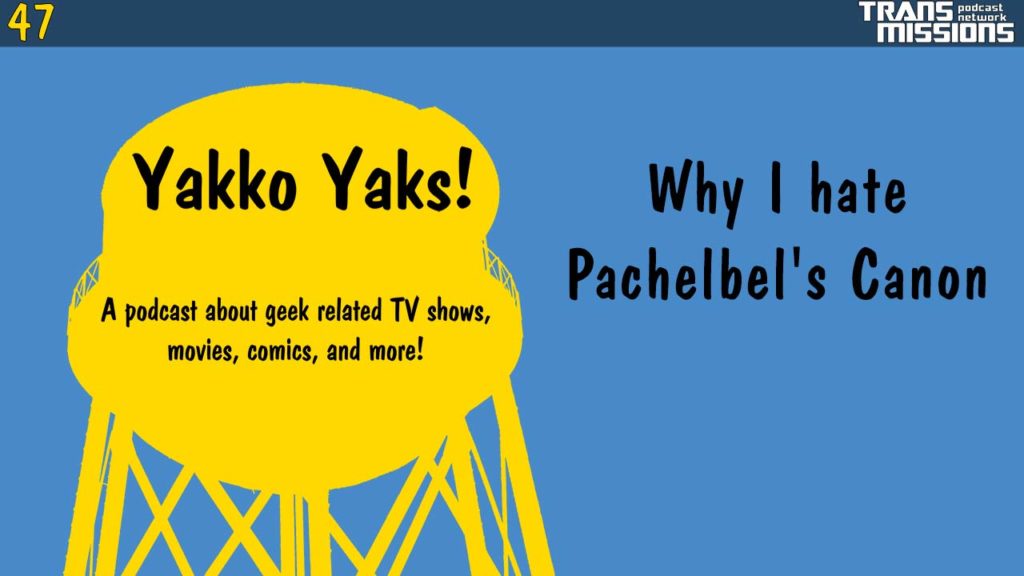 In this last podcast of 2018, I present my case on why Johan Pachelbel hated cellists. What happened? Did he have a bad relationship with one? We'll probably never know. After you listen to this hopefully you'll think of the cellists (and bassists) before asking for Pachelbel's Canon to be played.
Here's the Pachelbel rant I mentioned.
Thanks for listening!
Remember to send your feedback at yakkoyaks.com/yaks47 or on twitter @yakk0dotorg and please subscribe and leave a rating and review in iTunes or your favorite podcast app!
Yakko Yaks is a part of the TransMissions Podcast Network. For more great content check out all of our other shows!